"Honesty and openness are sometimes undervalued traits - many would prefer to hide the past, rather than to allow others to freely and publicly record it for all to see. By creating an iKarma Profile, Loron's Astronomy Mall has demonstrated a firm commitment to maintaining a responsible and sincere reputation online. Such people, both rare and precious, are a credit to both business and society. We believe that integrity should be rewarded. The iKarma team is happy to welcome Loron Knowlen's Astronomy Mall to our service."
Do you know what FOO FIGHTERS are? Watch the movie to find out.
THE ARCHENHOLD OBSERVATORY, Berlin Germany
STEP INSIDE AN ONL-LINE OBSERVATORY
LEARN ABOUT THE 3 VANE CURVED SPIDER FOR REFLECTORS by ALBERTO MONTALVO, Burbank, California
WELCOME TO MY MALL
WELCOME TO MY PHOTO ALBUM

GET THE LATEST SPACE NEWS (enterprisemission.com)
CELESTRON C-14 SCT TELESCOPE
Welcome to my on-line "Astronomy Mall". I hope the information contained here at my website will be most helpful to you in your selection of a telescope or other accessory related to astronomy.
These items seen here at this on-line mall can be most expensive which is why you should do as much research as you can. I have set up links here that represent long-standing individuals along with well-known firms that have been in business for many years. They are all very fine products. I know because I use some myself.
TELESCOPES, BINOCULARS, and their related accessories along with STAR CHARTS, BOOKS, and much more...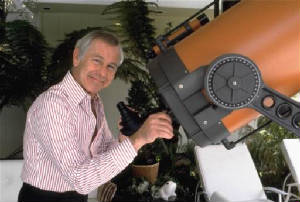 JOHNNY CARSON WITH HIS CELESTRON C-14 SCT. HE ALSO HAD A UNITRON REFRACTOR & QUESTAR 3.5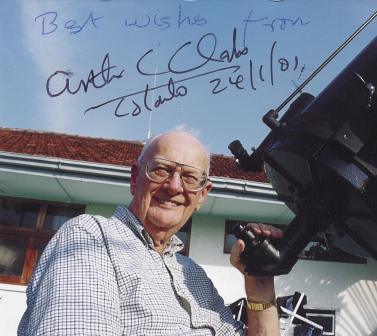 ARTHUR C. CLARCK WITH HIS CELESTRON C-14 TELESCOPE.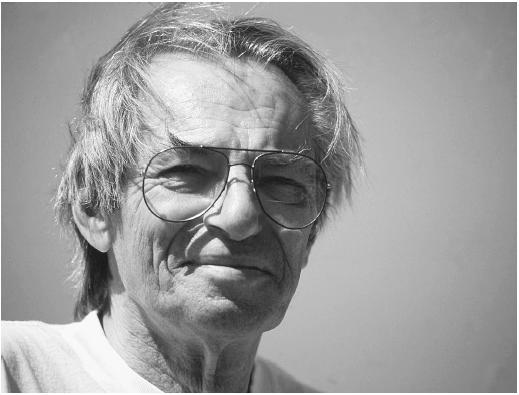 Leonard Rosenman (September 7, 1924 – March 4, 2008) was an American film, television and concert composer who won two Academy Awards. He also owned a Celestron Compustar C-14 which I saw at his home in the Hollywood Hills. He knew my step-grandfather who was concert master of MGM in the 1940's-50's
TESTING THE OPTICS OF YOUR TELESCOPE
MT. WILSON OBSERVATORY ASSOCIATION
UNITRON REFRACTOR
LORON'S
ASTRONOMY
MALL
OF LOS ANGELES, CALIFORNIA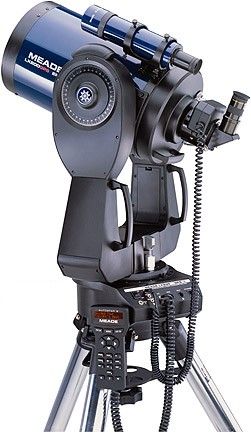 MEADE 8-inch F/10 SCT TELESCOPE SYSTEM
WATCH FOR MY VIDEOCAST
SOON TO BE AT
YOU TUBE
On-line Observatory Lectures
Product Demonstrations & Reviews
and lots of other fun stuff too.....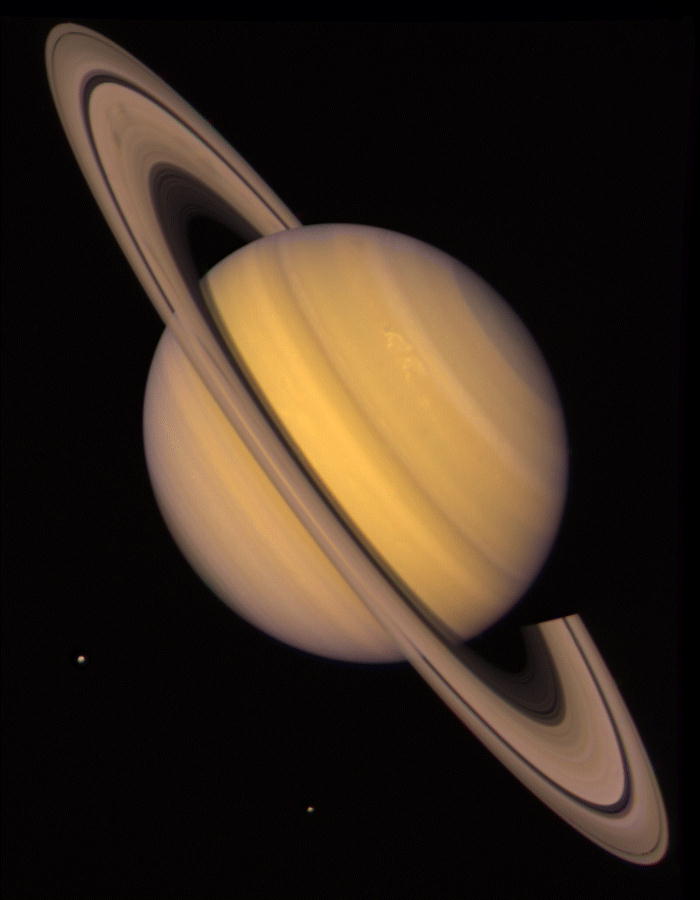 UFO NEAR WORLD TRADE CENTER, N.Y., NY. PRE 9/11
EYEPIECES ANYONE?

TEXAS NAUTICAL REPAIR (Telescopes)
RELEASED IN 1989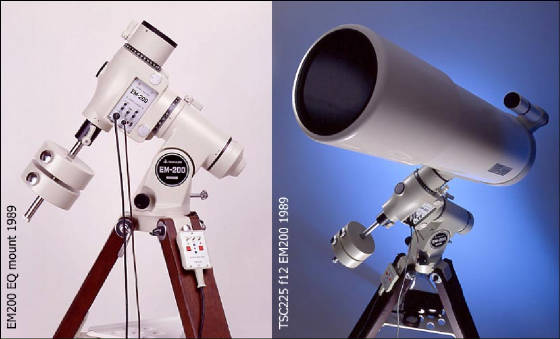 THE 9-INCH F/12 TAKAHASHI SCT SYSTEM
BRANDON EYEPIECES
Brandon is a brand name of VernonScope, and is applied to a variety of products, including a well-established line of eyepieces. Several of the short- to medium focal-length Brandon eyepieces are advertised as orthoscopics, yet they appear upon disassembly to resemble Plossls. They use four lenses in an unsymmetrical duplet formulation designed by Chester Brandon, one of the designers of the top-secret Norden bombsight, which played an important role in World War II. 

Brandon eyepieces are a popular choice of professional astronomers worldwide. VernonScope estimates that over one million Brandons in various incarnations and focal lengths have been produced since their introduction in the early 1940s. Designed for medium to high power use with any telescope at focal ratios down to f/4, they are very sharp at the center (although somewhat less so at the edges) and ideally suited to lunar, planetary, star cluster, and binary star observing. They have excellent color correction and very low astigmatism, with very minor field curvature and ghosting. They are fully coated, but not multicoated, in order to reduce a phenomenon known as "narrow angle light scatter" that is sometimes seen in multicoated optics. This scatter shows as a loss of contrast and subtle details within bright objects such as Venus, Mars, and Jupiter. It also shows as a significant difference in the background darkness immediately surrounding a bright object, which is especially important for double-star observing. Brandons are accordingly noted for their exceptional contrast and extremely dark background, two reasons why Questar has been using them in their ultra-premium Maksutov-Cassegrain scopes since 1971. They have moderately wide apparent fields of view, of about 45°. 

Brandons are threaded for Vernonscope filters only. The use of standard eyepiece color or nebula filters requires adapter 3405. They have rubber eyecups that roll down for eyeglass use, although their eye relief is quite short in the shorter focal lengths. Brandons are the sharpest design currently available in a 1.25" barrel size for eyepiece projection photography
Encyclopedia of Science

CURVED SPIDER VANE BY ALBERTO MONTALVO
THE MAONTALVO 12-INCH F/17 DOBSONIAN CONCEPT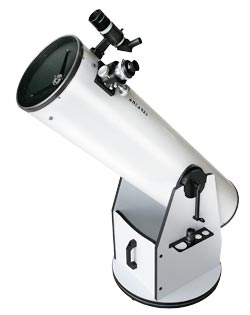 BURBANK OPTICAL COMPANY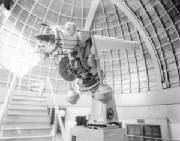 12" F/17 Zeiss Refractor with Series E objective lens.
THE ZEISS B OBJECTIVE LENS
"B" Type Zeiss Objective. The Zeiss B was the first truly successful apochromatic objective along with the Cooke Photo-Visual, I believe. Zeiss did make the apochromatic A objective, but the glass was not stable and tended to accumulate large amounts of fungus. I do not think that there are any useable A Objectives left. The B Objective came in focal lengths between f11, and f15, and I think in the neighborhood of f17.5-19 at their longest. The longer focal lengths were considered to be fully apochromatic (by Abbe's definition), with the f11 being considered a "half" or semi-apochromat by Zeiss.
GREAT READINGS FROM DANIEL MOUNSEY (CLICK HERE)

VISIT THE GRIFFITH OBSERVATORY
WHY A 6 INCH F/15 REFRACTOR?